If you are that person that plans to come to the UK for the first time, I bet your first option is to visit London. And I'm not blaming! You won't be disappointed. London is packed with endless opportunities; it's a city of world-class schools, universities, museums and of course restaurants and wine bars. Wine is all over the place in London, but what if I tell you there is wine beyond that shelf? What if you can enjoy a glass of wine from the source outside London. From places with people (and not only) that actually make it? And trust me you won't regret making this decision. Be an adventurous tourist. Travel outside big cities from time to time and discover more than meets the eye.
In the UK there are over 500 vineyards, and one is more beautiful than the other. A visit to a vineyard is a beautiful day out in the country and it's not entirely all about the wine. Maybe it's somewhere with a coffee shop, that's child-friendly or dog-friendly for example, or even plan your wedding there. Here are my personal favourites that you need to stop and say HELLO to.
Lily Farm Vineyard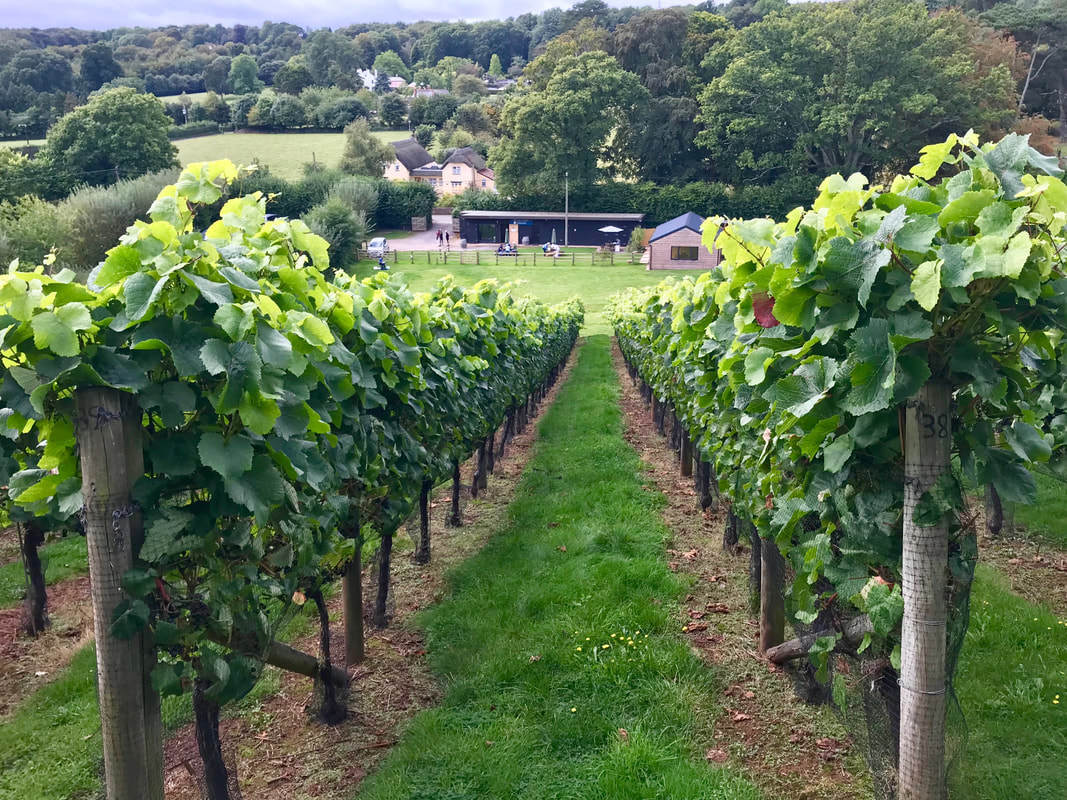 Photo by budleighsaltertonartclub
If you like the sea, you need to visit Lily Farm Vineyard. It's situated in a vale at Knowle and close to seaside town Budleigh Salterton which is England's first natural World Heritage Site. It's a 30-min walk from the beach, so bring your sunscreen and sunglasses with you just in case. UK is not always rainy as they say.
Owned by the couple Alan and Fraye Pratt, it's a place of such simplicity, homey atmosphere and kindness that makes you stay there and become part of their family.
And the wine? It tastes like passion. After the first sip, you will feel you can do anything you have ever wanted to. Alan and Fraye have really made Lilly Farm Vineyard "All the world is made of faith, and trust, and pixie dust."(Peter Pan). https://www.lilyfarmvineyard.com/


Ovens Farm Vineyard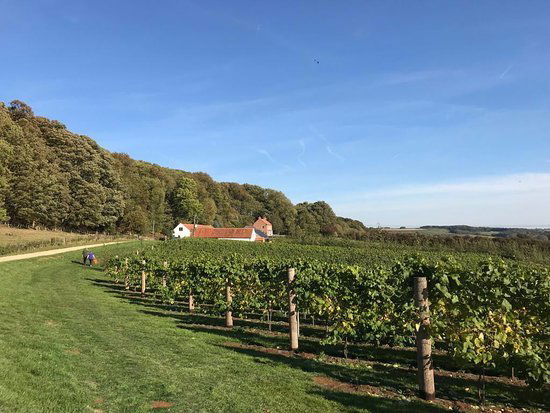 Photo TripAdvisor
Ovens Farm Vineyard is located in the village of Harrington which lies comfortably within the Lincolnshire Wolds Area of Outstanding Natural Beauty, the heart of Tennyson Country, Lincolnshire. Beautiful and found in a deep valley and protected by hills on three sides, it's a good destination anytime during the year.
This is actually a vineyard based not only on family but also on friendship goals. Owned by husband and wife Simon and Bridget White, every vine that was planted, was with the help of their friends and family. The digging was actually done by Pippin, Nutmeg, Cassie and Molly. If you want to know more about who Pippin and the other 3 Musketeers are, pay them a visit and you won't be disappointed.
Their wine tastes so good that it makes you call over your loved ones to share a glass or two over a game of rummy and some gossiping while listening to With A Little Help From My Friends by The Beatles. After all, sharing is caring. https://www.ovensfarmvineyard.com/
Trevibban Mill Vineyard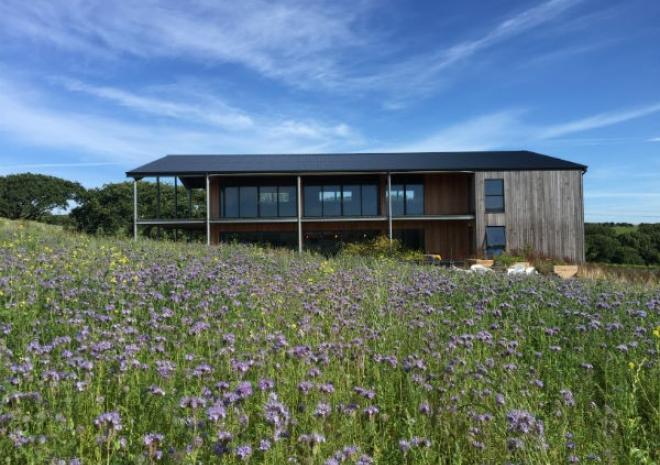 Photo by visitcornwallThere are so many things to say about Trevibban Mill Vineyard that you can't even imagine. One word that probably can cover it all will be 'NATURE'.
Walnut and hazelnut trees, blackberries and sloes, elder trees, sheep, bees, grapes even a restaurant.....Is this the real life?Is this just fantasy?caught in a... Ladies and gentleman, it's Trevibban Mill Vineyard. If you have never been to Cornwall, Trevibban Mill Vineyard is a good reason to go. This stunning place is found just a step away from the attractive harbour town Padstow. The things that they do at Trevibban Mill Vineyard are absolutely magic. Can you believe they even make chocolate? Since it seems that they are related to Coeus, I wonder if they know the answer to 'What goes first on the scone?Jam or Cream?' because I am really confused. One way to find out is to actually visit Trevibban Mill Vineyard and ask them yourselves.
Trevibban Mill Vineyard will be a place that will get stuck in your memory for a long time after you visit it. https://trevibbanmill.com/
Ten Acres Vineyard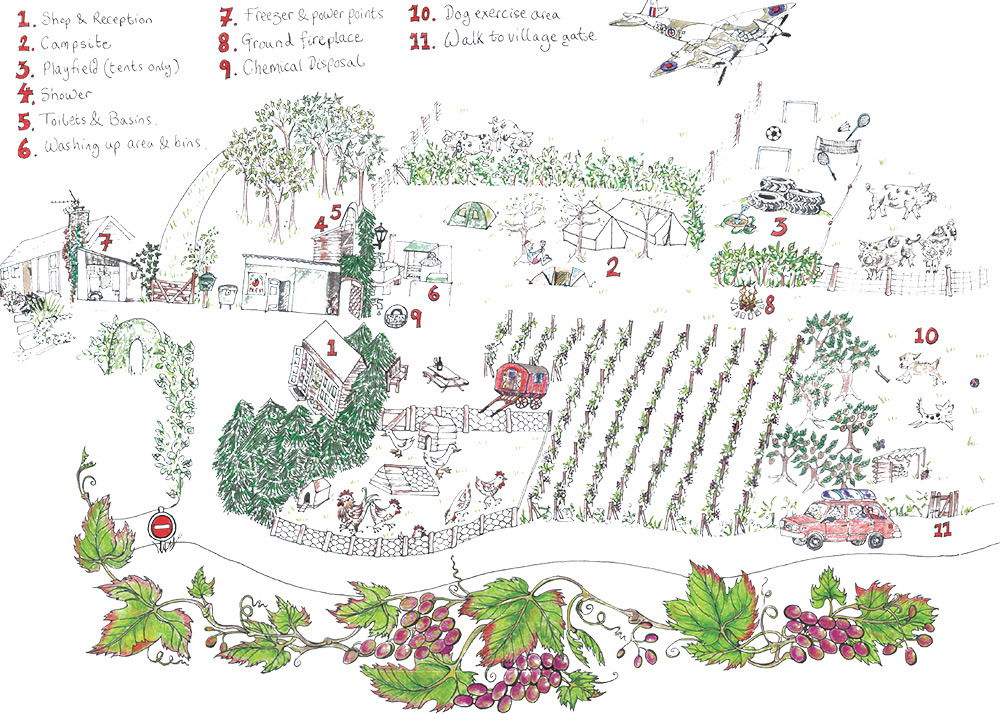 As they mention themselves on their own website, ''Armed with a wealth of winemaking knowledge, passed on from Hungarian elders, Toby and Esther pursued their dream to plant and nurture their very own vineyard in Devon''. If you whisper that in the middle of the night while holding a candle in front of the mirror, you can summon Bacchus.
This is one-of-a-kind vineyard. Forget about 5-Star luxury Hotel that you probably can't afford anyway. Maybe you're a student who is trying to save money or you are a parent who just spent a fortune for that PS4 for your child. Ten Acres Vineyard will high-five everyone's budget. This is a camping site vineyard. Don't worry. There are showers, and toilets. No-one needs to go into the bushes or to shower with a bucket of rain water. Flower Power without the ''funny stuff''. If you don't know what Flower Power is, your parents and grandparents are most likely to know. Campfire, good music, good wine and beautiful people. Their wine is of an outstanding quality, tasting like a free spirit that chooses to walk a different path in life that empowers them to listen to the voice of their soul.
It's one of the quietest places you will ever visit. Opposite to your big city life, Winkleigh in Devon only has a central square and two pubs. Don't you just want to retire there one day? https://www.tenacresvineyardcamping.co.uk/
Stanlake Park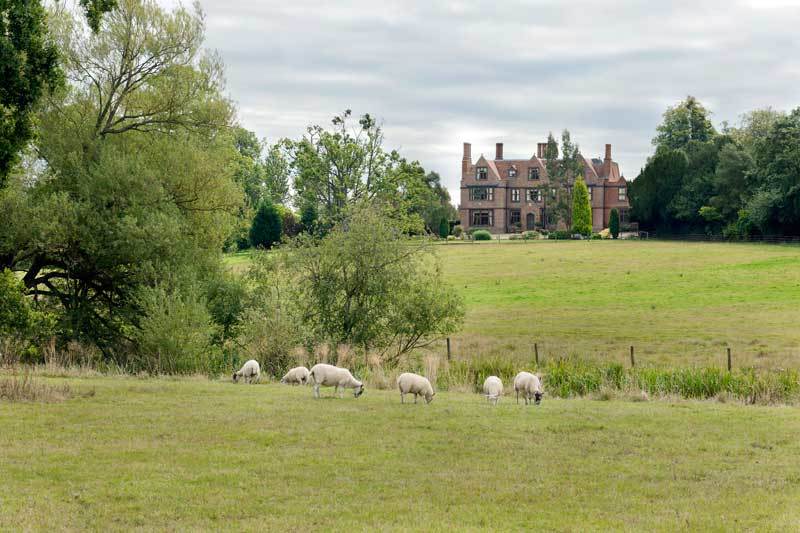 Photo by pro.grohe
A place that offers good wine, good life.This is an English hidden jewel that shines through its 'Less is more' concept. Stanlake Park, found in Berkshire, Reading, is a place with beautiful gardens, good wine and plenty of rustic but well kept buildings that give the place real character.
Stanlake park will take you back in time. Winemaking takes place inside a 17th Century Reformation barn where Nico Centonze, the winemaker, is doing his magic by producing this precious liquid that we pair with food and occasions and moments in our lives. A wine that you can drink while you pan-fry that salmon hoping that will be a MasterChef worthy plate, or after a long day after work in your favourite chair thinking where you would have been if you went to Medical School instead of Finance. Stanlake wine is an every occasion wine.
The grounds at Stanlake are just simply breathtaking. And also for future brides and grooms out there, have a look because this place might be your wedding venue. I don't want to give too much information, just go and see for yourself. https://www.stanlakepark.com/
''At the end of the day, you really can't make a wrong choice.
As long as you pay attention to what it is that you don't like about a wine
each bottle will get you closer to what you do like.
Take it one glass at a time!''