''Inspired by English flowers seen in our grounds, Stanlake Park's new labels represent our love for nature and beauty, and our commitment in making our vineyard a stunning place to visit.''
Stanlake Park, you can find it in Berkshire, Reading. A place with beautiful gardens, good wine, and plenty of rustic but well-kept buildings that give the place a lot of personality and character. The emphasis at Stanlake is based on quality and innovation achieved by hard work, passion and, of most important, a great respect for Mother Nature; winemaker Nico Centonze, managed to achieve to bottle the beauty of Berkshire and deliver it to us; in liquid form with a bit of ABV.
Sharing is caring so, below is my share of opinions regarding the new range of wines that Stanlake Winery released. https://www.stanlakepark.com/
2019 Pinot Noir Rosé
Label: Magnolia
In my mind, in the language of flowers, The Magnolia flower is a wonderful flower that inspires beauty and is cherished by many for its natural wonder and beauty.
This wonderful Rosé is light in colour but surprisingly abundant in flavour; fresh with a delicate perfumed and tropical bouquet; some delightful succulent wild strawberry, and raspberry notes with hints of pink grapefruit and passion fruit. Crisp, refreshing and full of summer fruit flavours.
Deliciously versatile Rosé wine, perfect with salads, seafood, even tomato pasta.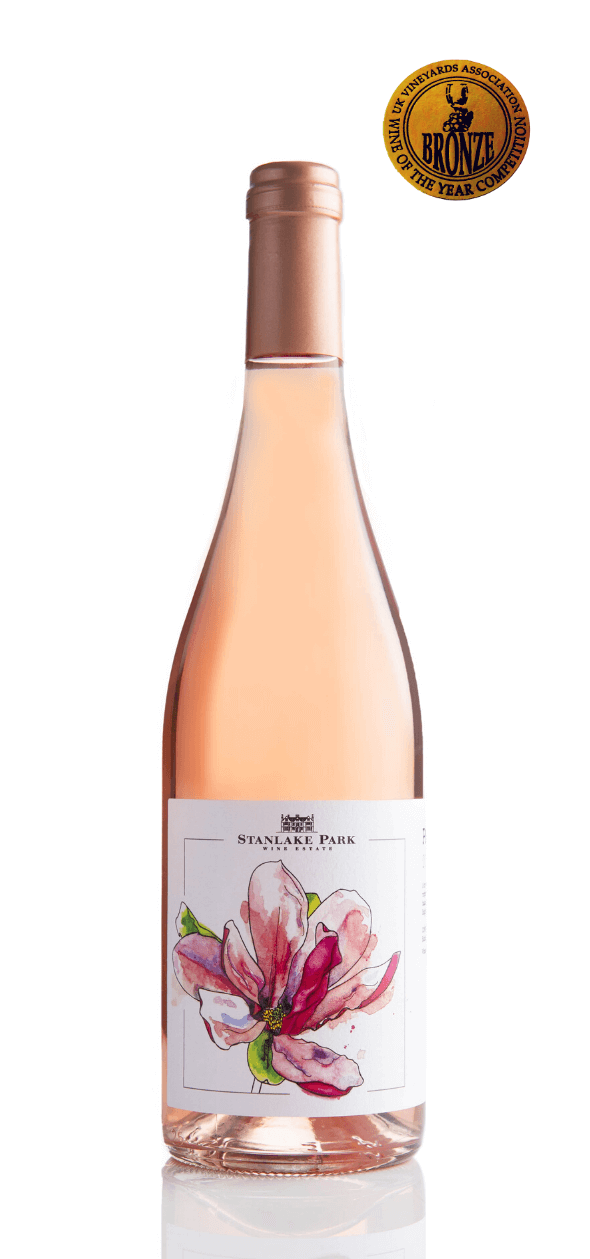 2018 Bacchus
Label: Hellebore (Lenten Rose)
Hellebores flowers are the announcer of spring, and in popular legend, Lenten Rose were blooming outside the stable in Bethlehem even though are not native in that area.
Bacchus is without a doubt one of the flagship grapes in making English still wines, and it delivers what you expect and know about this beautiful grape variety. Thanks to England's cool maritime climate and long growing season, 2018 Bacchus Stanlake Park is extremely fresh with a delicate aroma of blossom, elderflower, green apples, and gooseberry.
Aromatic wine that you will enjoy with Asian cuisine, grilled seafood, and summer salads.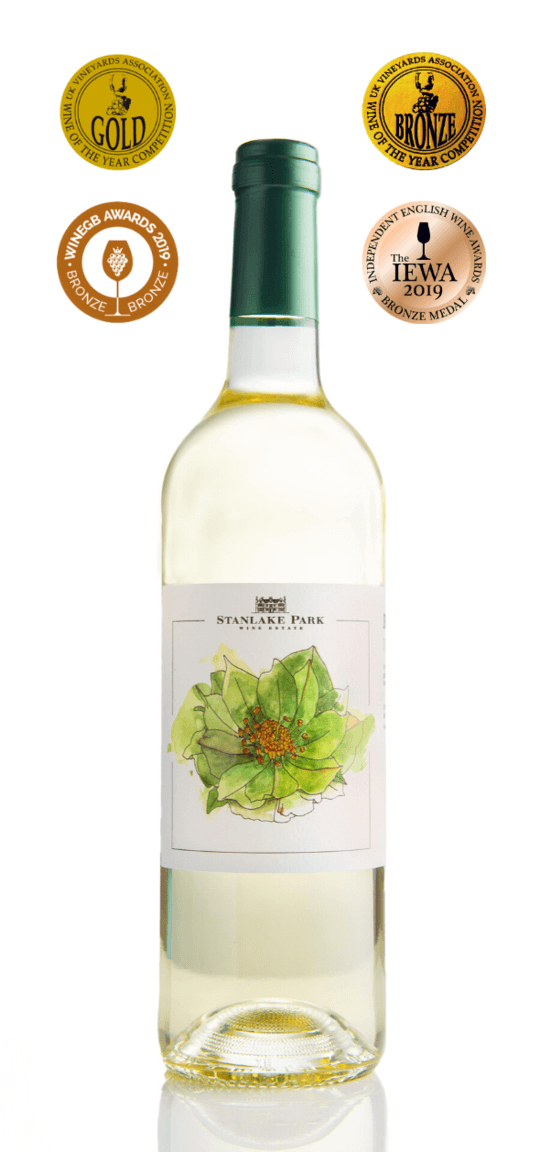 2015 King's Fumé
Label: Dandelion
The Dandelion flower is an energising flower. It helps you feel strong, courageous, and can bring lots of good memories. A field full of dandelions in bloom can be a gorgeous sight for anyone. Ultimately, all those beautiful yellow flowers turn to white globes of exposed seeds. As everyone everywhere rush to pick them, close their eyes, make a wish, and blow the seeds into the air.
A wine only just released but already very impressive. Beautiful blend of Ortega and Chardonnay in equal parts, lightly oaked aromas, both on the nose and palate. Very fragrant and rich with floral and citrus aromas; Scents of pineapple and orange zest on the palate with hints of vanilla from the oak. Stunning wine!
A wine that screams to be drank with some slices of Camembert or Roquefort cheese.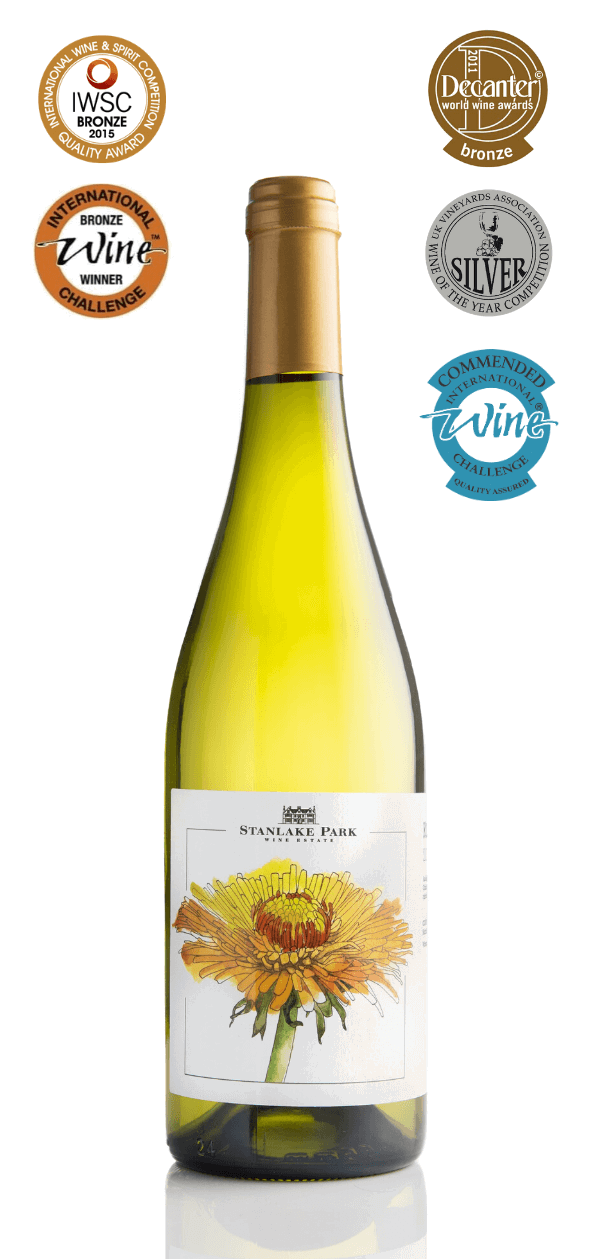 2017, 2018 & 2019 The Reserve
Label: Peony
When you think of country gardens your first thought when you think of flowers, are Peonies. Its blooms are large, silky, and very romantic. What makes Peonies even better than how they look, is their lovely smell of Roses, honey, and lemon.
Dornfelder is a German origin grape variety turned by Nico, into an English trio of years; 2017, 2018 and 2019. Cold, Warm and Hot as those years were, the result of this blend matches all the characteristics of every single year inside the blend. The wine is slight and bright with blackberry and cherry flavours greeting you immediately, with subtle smell of 'Red Delicious Apple' and bay leaf. Great texture as it feel like it is not forced, having the oak coming through very gently and elegant.
Delicious paired with suckling pig, lamb, even turkey. Also, you can go more adventurous with pastries, pancakes, and low-fat cheese.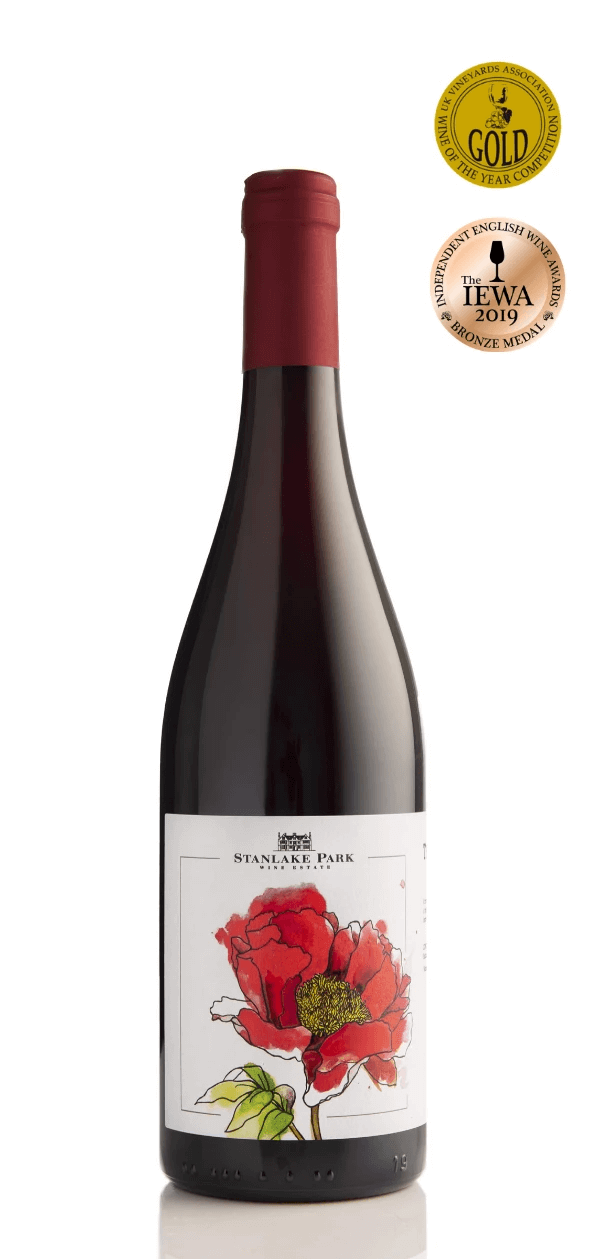 Wine has long been considered the ideal present. Ancient Greeks stated that it was a gift from the gods, and Ancient Egyptians went so far as they thought that the journey to the afterlife was long, and so Egyptians were buried with food, water and wine to help them on their 'travel'. That's what I'm calling well-stocked in the afterlife. You would think that giving wine as a gift would have become out of date, but in fact, it never seems to go out of style.
Go visit Stanlake Winery's Website and discover the beauty of Berkshire in a glass, from the comfort of your own home. https://www.stanlakepark.com/
''At the end of the day, you really can't make a wrong choice.
As long as you pay attention to what it is that you don't like about a wine
each bottle will get you closer to what you do like.
Take it one glass at a time!''