There are so many places that can sell you a great bottle of alcohol but actually how many are worth traveling out of your way for?
Prince Wine Store, Melbourne, Australia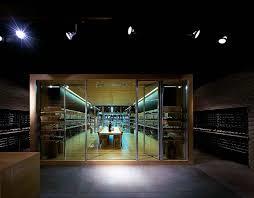 Founded in 1997 by legendary sommelier Philip Rich and the Van Haandel family. This wine store will keep your wine collection fully stocked with a diverse selection from around the world. Weekly free tastings are a great way to try something new and chat to staff who are extremely helpful and knowledgeable.
Address: 177 Bank St, South Melbourne VIC 3205, Australia
Website: http://www.princewinestore.com.au/
Cave Rokin, Amsterdam, Netherlands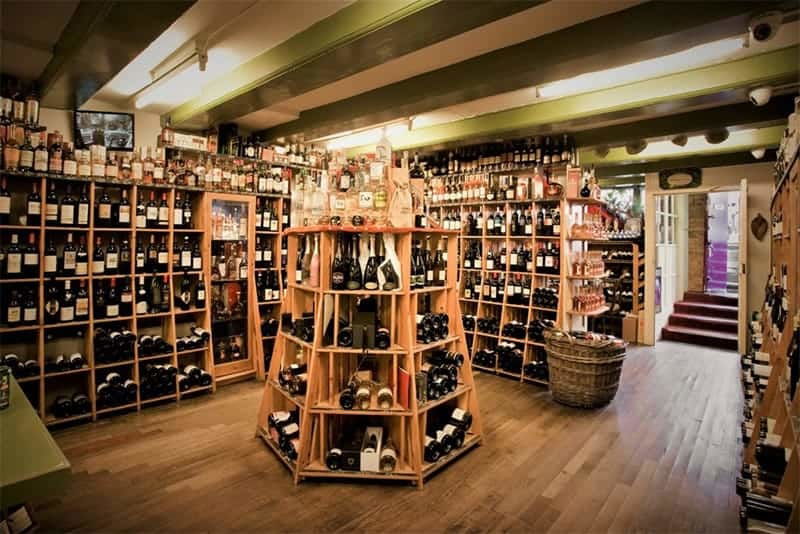 Cave Rokin is located in a beautiful building from the 17th century at the Rokin, opened in 1987. In the winecellar, where the shop is also located, you can find almost two thousand bottles of wine. The shop has become nationally and internationally well-known within the wine lover community and beyond. It is a little hard to find if you do not know the place because it seem strange to walk downstairs to get there. In the back of the shop there are hidden some very exclusive old bottles, resting behind a grid, waiting to be opened someday.
Address: Rokin 60, 1012 KV Amsterdam, Netherlands
Website: https://caverokin.com/
Lavinia, Madrid, Spain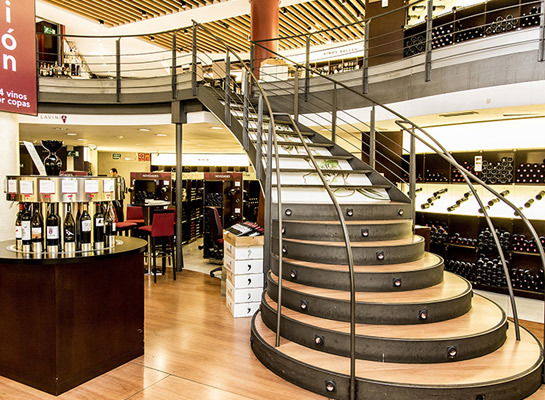 If you are serious about wine or you just drink it occasionally, this is your place when you visit Madrid. Wine lovers will undeniably feel at home here, all the more thanks to Lavinia's team of experienced sommeliers. The store is filled with great wines. The store front is not overly large but it's quite deep. The wine selection is spread over 2 floors with the restaurant on the upper floor at the back of the store.
Address: Calle de José Ortega y Gasset, 16, 28006 Madrid, Spain
Website: https://www.lavinia.es/es
Trimani, Rome, Italy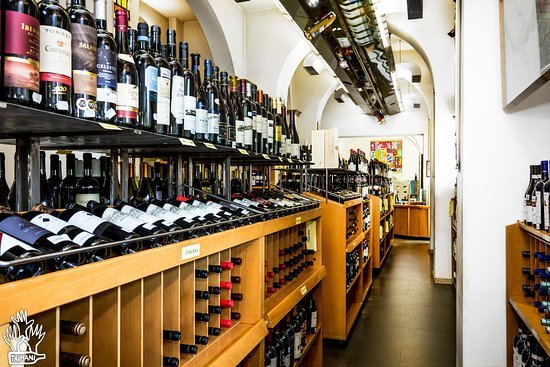 The multi-generational business began in 1821 and moved to its present location on the corner of Via Goito in 1876. Beautiful little spot in central Rome. The wine selection is enormous, affordable, and you will never have a poor glass of wine. It's often listed as the best and the most complete wine store in Rome. Refurbished in the 90's with an arched interior, and a modern grand marble counter, this place it's totally worth paying a visit.
Address: Via Cernaia, 37/b, 00185 Roma RM, Italy
Website: https://www.trimani.com/
Berry Brothers & Rudd, London, UK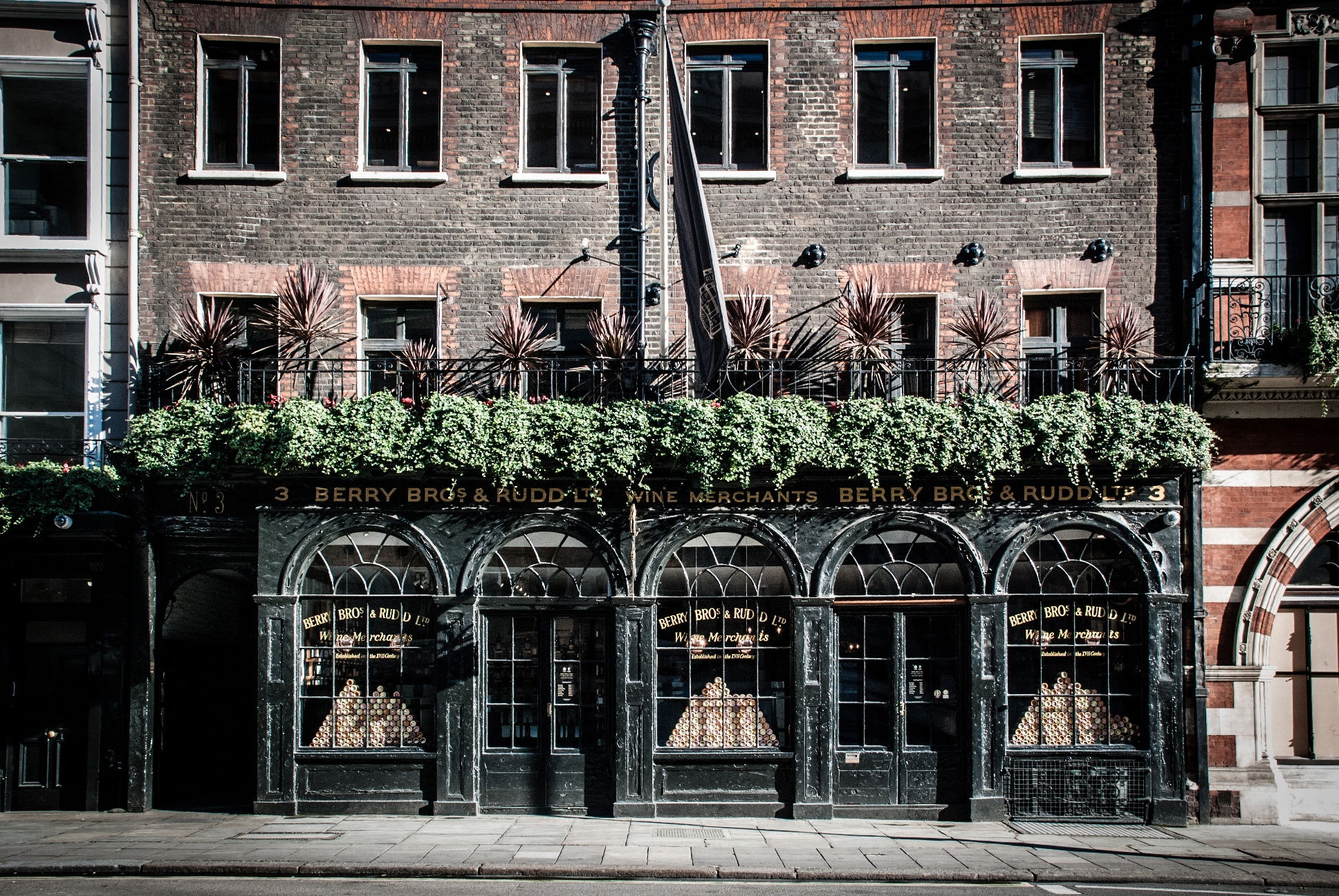 A supplier to the Royal Family since the days of King George III, and could be considered as a 8 generations family-run community corner shop. Countless bottles of every vintage, worth millions of pounds, collected dust along the walls. A series of twisting passages form like a maze. It is believed that inside the shop there is a passage, now blocked by wine racks, that leads from to St James' Palace.
''Berry Bros. & Rudd is Britain's oldest wine and spirit merchant, having traded from the same shop since 1698. Today the company also has offices in Japan, Singapore and Hong Kong, a Wine School and an exclusive fine wine and dining venue in London's St James's. We are honoured to hold two Royal Warrants for H.M. The Queen and H.R.H. The Prince of Wales.''
Address: 63 Pall Mall, St. James's, London SW1Y 5HZ
Website: https://www.bbr.com/
Hedonism Wines, London, UK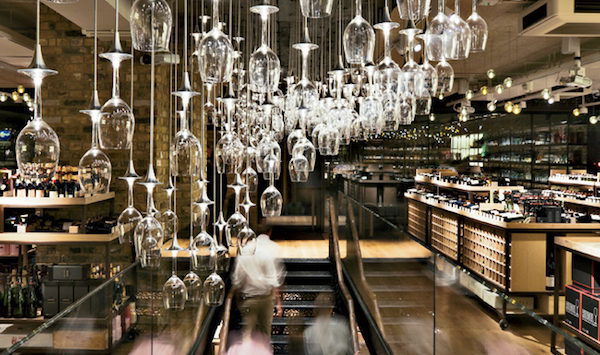 Hedonism was established in August 2012 and located in the heart of London's Mayfair, has already become the most talked about wine and spirit boutique in London. With glass floors, hanging wineglasses and exposed brick walls, this 2 floor wine shop offers not only more than 8000 different alcohol choices, but as well a contemporary look. This place It really is for serious wine drinkers.
Address: 3-7 Davies St, Mayfair, London W1K 3LD
Website: https://hedonism.co.uk/
''At the end of the day, you really can't make a wrong choice.
As long as you pay attention to what it is that you don't like about a wine
each bottle will get you closer to what you do like.
Take it one glass at a time!''